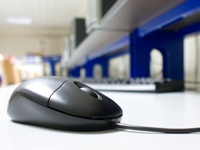 It is your responsibility to keep clear understandable records of your business activity. This is so that if HM Revenue and Customs ever undertake an inspection you have records to support any documents submitted. Depending on the complexity of your business activity you may want to invest in a bookkeeping system to help you when recording your business position.
Green Accountancy understands that one size does not fit all and are trained in the use of a number of different bookkeeping software. These include:
We are also experienced in the use of Microsoft Excel and have developed our own free bookkeeping spreadsheet which is suitable for smaller entities.
Whichever software you use Green Accountancy we are committed to helping use it tool to make it beneficial for the growth of your business.