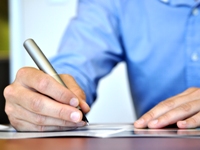 Contractors work in many industries especially IT and Media.
We are particularly proud of our expertise and experience of working with contractors.  Our knowledge of the issues facing contractors, and our efficiency in delivering services meets the standard set by the very best firms.
For those new to contracting we can provide advice on bank accounts, all registrations and easy to use bookkeeping systems that inform you in real time of your financial and taxation needs.  For limited company contractors we provide a simple and direct company formation service for £95+VAT.  Whatever your industry sector, trading style and tax status, we can get you off to the best possible start.
Our all inclusive package for limited company freelance contractors at £115+VAT per month includes ongoing support; VAT returns; payroll; dividends; year-end accounts and tax returns.
If you appoint Green Accountancy as your accountant you will benefit from:
Our service guarantee.
Free unlimited telephone calls, emails and letters.
Free quarterly email explaining known future tax liabilities and important dates.
Excellent working knowledge and practical experience of contracting including IR35 and Section 660 issues.
IR35 contract reviews.
Tax efficient running and closure of contracting companies.
Full tax advice service available as required.
Please contact us if you have any queries or comments regarding your contracting work, our services or our fees.