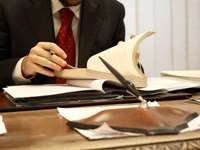 Our company formation service includes advice on the best share structure to suit your needs.  The optimum share structure will depend on your business, financial and taxation circumstances.  Although in many cases you will simply issue ordinary shares to the director(s) it is important that your share structure is considered prior to forming a company. There can be significant differences between issuing shares directly to owners compared to transferring them later.
The inclusive fee for company formations is £195+VAT.
The Green Accountancy company formation service includes, at no additional cost:
Advice on share structure
Advice on banking arrangements
VAT registration
Corporation tax registration
PAYE registration
In order to form a company you will need to provide the following information by email to info@greenaccountancy.com :
Company Name (the must be unique; you can check existing names by clicking here)
Registered office address (usually your business address)
Name and address of company secretary
Name, address and date of birth of director(s)
Shares to be authorised
Shares to be issued and who will hold the shares
We are happy to provide help and advice on any of these items.
On receipt of your information and payment we will take care of all of the formalities.  You will usually receive your company's certificate of incorporation within five working days.