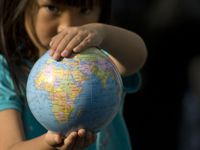 As a contractor or owner of a small business you may feel that there is enough to do without taking on additional considerations.  Running the business, doing productive work and ensuring the accounting records are up to date can add up to more than a full time job.
Some business owners have no interest in the environment; others are passionate about nature or climate change or social ethics.  Most are somewhere in between.
What all businesses have in common is a need to meet their customers' needs.  Many individuals, companies big and small, local authorities, charities and public sector bodies already consider environmental matters when choosing their suppliers.  Some local authorities require tender applications to be supported by environmental policy statements.  Showing that you care about the environment leads to more potential and actual customers.
Your employees will also be happier (in some cases amazed!) when they see you take actions that benefit the wider world.  Investors, banks, insurance companies, landlords, tenants and even the taxman are increasingly encouraging businesses to take positive actions that benefit the environment.  To ignore environmental issues is to ignore your businesses reputation.
And the cost?  Many environmentally friendly actions improve efficiency, increase moral, save costs and save tax.  Some actions require just a different way of working.  Some actions cost money.  But all will return benefits to your business.
This section of our website shows the benefits to business in terms of Business Growth, Cost Savings, Tax Savings, Business Respect, Happy Stakeholders and Long Term Survival.  Of course the ultimate benefit of reducing your business impacts is helping conservation of nature and the environment itself.