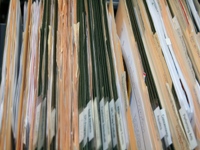 Your company is required to file a number of documents with Companies House and HM Revenues and Customs. These may include:
Year end accounts.
Corporation tax returns.
Annual Returns.
Change of company details.
VAT Returns.
Green Accountancy will keep track of all your filing deadlines to ensure that you will never miss one. We will send quarterly emails detailing your company's current position so you will always know where you are.
When you want to make a change within your company just let us know the details and we will produce the relevant forms ready for your signature. You just return to the signed forms and we will take care of the rest.