Updates
If pension savings are more than the annual allowance, unused annual allowances from previous years can be brought forward. The annual allowance is the limit on the amount of pension savings that can be made to all pension schemes in a tax year before tax has to be paid on them. Pension savings over the […]

ShareFile
ShareFile – secure on-line storage of all documents we prepare for you

All work we prepare for you are stored and accessible 24-7 on our on-line secure ShareFile system (by Citrix).
Please read our introduction to ShareFile here.
Clients can log in here:
KashFlow
KashFlow – our online bookkeeping system
KashFlow is an easy to use, no jargon, fully functioning online bookkeeping system.
Clients can log in here:
Xero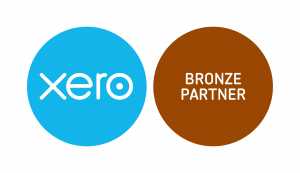 Xero – online bookkeeping system
We are a Xero Bronze Partner and have fully certified Xero advisers available to help you whenever you need it.
Clients can log in here
Downloads
Downloads. From time to time you may need to download a template document.  Here are some of the most commonly requested:
Our bookkeeping spreadsheet is free to use and will suit most simple businesses. If you are not VAT registered and only have one bank account then you can use the simplified version of this spreadsheet.
Bookkeeping Spreadsheet (Simplified)
When providing us with your monthly payroll information please use the following spreadsheet.
Forms
Forms 
Please use the following forms to send us information:
New Joiners
Registrations
Payroll
Company Accounts
Personal Tax
Tax Figures
| Tax Figures (updated January 2017) | | | |
| --- | --- | --- | --- |
| | | | |
| VAT thresholds: | 2018/19 | 2017/18 | 2016/17 |
| Registration | 85,000 | 85,000 | 83,000 |
| Deregistration | 83,000 | 83,000 | 81,000 |
| Flat rate scheme: Joining (excluding VAT) | 150,000 | 150,000 | 150,000 |
| Flat rate scheme: Leaving (including VAT) | 230,000 | 230,000 | 230,000 |
| Cash accounting: Joining | 1,350,000 | 1,350,000 | 1,350,000 |
| Cash accounting: Leaving | 1,600,000 | 1,600,000 | 1,600,000 |
| VAT rate: | 20% | 20% | 20% |
| | | | |
| Income tax | 2018/19 | 2017/18 | 2016/17 |
| Personal Allowance | 11,850 | 11,500 | 11,000 |
| Transferable marriage allowance | 1,185 | 1,150 | 1,100 |
| Savings rate band | 5,000 | 5,000 | 5,000 |
| Savings rate (from 6 April 2016 0% PSA*) | 0% | 0% | 0% |
| Basic rate band (20%) | 34,500 | 33,500 | 32,000 |
| Start to lose child benefit (from 7/1/13) | 50,000 | 50,000 | 50,000 |
| Lose all child benefit above | 60,000 | 60,000 | 60,000 |
| Lose personal allowance at | 100,000 | 100,000 | 100,000 |
| Additional rate on earnings over (45%) | 150,000 | 150,000 | 150,000 |
| Rent a room limit | 7,500 | 7,500 | 7,500 |
| Trading allowance | 1,000 | 1,000 | |
| Property allowance | 1,000 | 1,000 | |
| | | | |
| Employers NI threshold | 702 | 680 | 671 |
| Optimum annual salary [A] | 8,424 | 8,160 | 8,052 |
| Personal allowance + basic rate | 46,350 | 45,000 | 43,000 |
| Remaining after deducting [A] | 37,926 | 36,840 | 34,948 |
| Net dividends (within basic rate) | 37,926 | 36,840 | 34,948 |
| Dividend Tax Allowance | 2000 | 5,000 | 5,000 |
| Dividend tax rate basic rate taxpayers | 7.5% | 7.5% | 7.5% |
| Dividend tax rate higher rate taxpayers | 32.5% | 32.5% | 32.5% |
| Dividend tax rate additional rate taxpayers | 38.1% | 38.1% | 38.1% |
| | | | |
| National Insurance | 2018/19 | 2017/18 | 2016/17 |
| Employees NI rate | 12% | 12% | 12% |
| Employers NI rate | 13.8% | 13.8% | 13.8% |
| Lower earnings limit | 6,032 | 5,876 | 5,824 |
| Upper earnings limit | 46,384 | 45,000 | 43,000 |
| Primary threshold | 8,424 | 8,164 | 8,060 |
| Secondary threshold | 8,424 | 8,164 | 8,112 |
| Self employed NI rate | 9% | 9% | 9% |
| Self employed NI lower limit | 8,424 | 8,164 | 8,060 |
| Self employed NI upper limit (2% NI above this) | 46,350 | 45,000 | 43,000 |
| Small earnings exemption | 6,205 | 6,025 | 5,965 |
| Class 2 (per week) | 2.95 | 2.85 | 2.80 |
| Student loan threshold (pre-2012) Plan 1 | 17,495 | 17,495 | 17,495 |
| Student loan threshold (post-2012, England and Wales only) Plan 2 | 21,000 | 21,000 | 21,000 |
| Student loan rate (pre-2012) | 9% | 9% | 9% |
| Employment Allowance (deduction from Employers NI) | 3,000 | 3,000 | 3,000 |
| | | | |
| Capital Gains Tax | 2018/19 | 2017/18 | 2016/17 |
| Capital gains tax annual exemption | 11,700 | 11,300 | 11,100 |
| Capital gains tax rates (Residential property) | 18%/28% | 18%/28% | 18%/28% |
| Capital gains tax rates (Other) | 10%/20% | 10%/20% | 10%/20% |
| | | | |
| PAYE | 2018/19 | 2017/18 | 2016/17 |
| Quarterly payments if monthly fee below | 1,500 | 1,500 | 1,500 |
| Use of home as office employees | £4 per week | £4 per week | £4 per week |
| | | | |
| Capital Allowances | 2018/19 | 2017/18 | 2016/17 |
| AIA limit (£200,000 from 1 January 2016) | 200,000 | 200,000 | 200,000 |
| Standard main pool rate | 18% | 18% | 18% |
| Special rate (integral features and long term) | 8% | 8% | 8% |
| Small pool write off | 1,000 | 1,000 | 1,000 |
| | | | |
| Corporation tax rates | 2018/19 | 2017/18 | 2016/17 |
| Main rate (18% from 1/4/20) | 19% | 19% | 20% |
| | | | |
| *Personal Savings Allowance (PSA) 0% tax on savings income up to £1,000 (£500 higher rate tax payers) | | | |
| From 6 April 2015 trivial benefits up to £50 not taxable (cap of £300pa for officers and their family) | | | |
Links
Tax Tips
Feedback
Feedback:

Please send us any comments you have about us and our services: